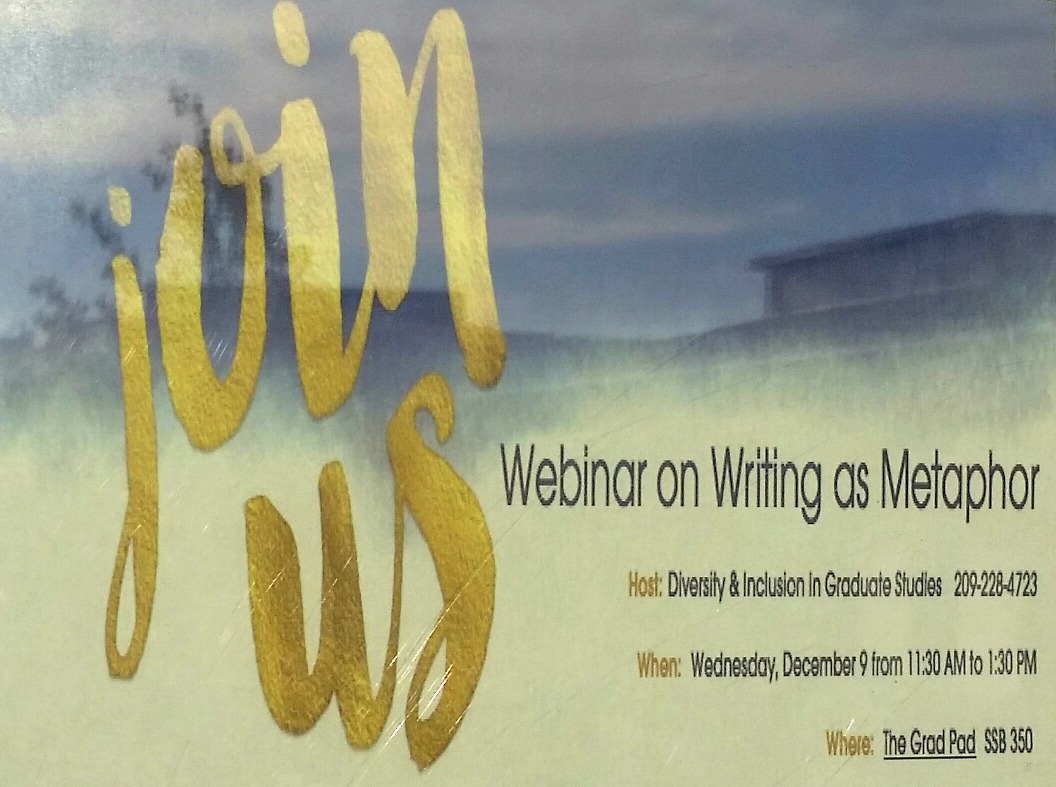 Wednesday, December 9, 2015
The Grad Pad | 11:30 a.m. to 1:30 p.m.
This webinar introduces the writing metaphor and other techniques for clarifying scholars' individual writing process. It will teach participants to:
identify the phases of a writing project
understand their writing process in each of these phases
structure their time in ways that respect their natural process
At the end of this webinar, attendees will better understand how to design a writing routine and schedule that fits their particular writing process.
Light refreshments will be provided.
See more details here.