About Us
The California Alliance for Minority Participation (CAMP) in Science, Technology, Engineering, and Math, is a statewide initiative funded by the National Science Foundation (NSF). The objective of CAMP is to strengthen the quality and quantity of underrepresented students receiving baccalaureate degrees in Science, Technology, Engineering, and Mathematics (STEM) at the University of California (UC). CAMP offers extensive resources and unique opportunities for students to excel in their respective fields of study. The CAMP program began at UC Irvine in 1991; currently, nine UC campuses participate in the program.
Due to NSF eligibility guidelines, in order to be eligible to CAMP you must come from the following communities: African American, Chicano/Latino, Native American, and Pacific Islander.
CAMP UC Merced
CAMP at the University of California, Merced provides support throughout the students' undergraduate years and the critical transition points along the STEM education pipeline.
The CAMP program at UC Merced is divided into three components:
Preparation for university life
Academic excellence during college
Careers after graduation
[row] [oneHalf]
Program Components
UCMerced CAMP will achieve these important aims by providing faculty mentoring, experiential learning in summer and academic-year research programs, involvement in professional and scientific societies, exposure to the UC graduate environment, and participation in key academic enrichment programs, including leadership development activities.
1. Undergraduate Mentorship Experience
Scholars are matched with UC Merced faculty members who serve as advisors and mentors. Mentors assist the scholars in developing and completing an educational action plan that includes structured research, graduate school preparation and exploration, and participation in professional and/or scientific society meetings. This action plan should a) clearly describe the expenses required to support the scholar's research activities that will be supported by the UC Merced CAMP, and be approved by the scholar, mentor, and campus coordinator. Mentors also provide academic counseling related to challenges encountered in implementation of the educational plan.
2. Academic Year Workshops
The scholars will participate in an organized workshops that will prepare them for graduate school
[/oneHalf] [oneHalf]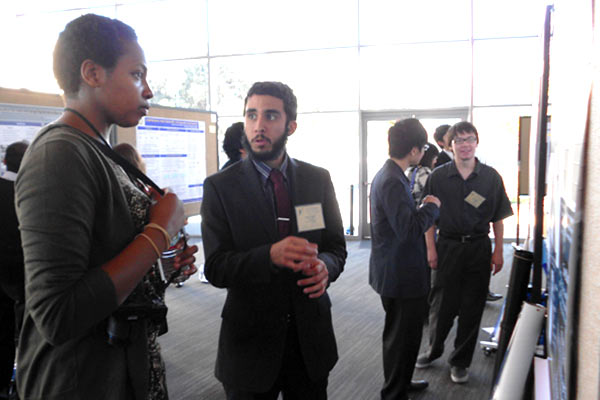 [/oneHalf] [/row]
3. Campus Academic Enrichment and Leadership Development Opportunities
Scholars will participate in academic enrichment programs providing special training in areas critical to academic and professional success, such as scientific writing, preparing and making academic presentations, and development of specific research or research-related skills.
4. Annual University-Wide CAMP Symposium
All UC Merced CAMP Scholars will participate in the annual CAMP Symposium. The event features:
All scholars presenting their research results and methodologies with feedback from their colleagues, graduate students, and faculty members;
Opportunities to network with fellow Scholars, graduate students, graduate program administrators, and faculty members;
Scientific and academic presentations by leaders in the STEM fields of study, covering such topics as diversity in science, leadership in academia and industry, laboratory ethics, financing graduate education, and balancing family and graduate school;
Presentations by national leaders in government, business, or industry addressing issues of leadership in an increasingly diverse STEM environment; and,
Opportunities to learn about mentoring future generations of students who may face obstacles to participation in higher education similar to those that they may have experienced in their own life.
5. Summer Research Program Experience
UC Merced Camp Scholars will participate in a summer research experience. Scholars must commit to working full time on a research project during the summer (40 hours/week). They receive a minimum summer stipend of $3,000.
[row] [oneHalf]
Program Eligibility and Requirements
To be eligible for selection, applicants must be:
Enrolled in, or about to be enrolled in, a UC undergraduate degree program in the sciences, technology, engineering, or mathematics
On track to receive a bachelor's degree
In good academic standing in undergraduate degree program
Able to demonstrate potential for success in a graduate program
[/oneHalf] [oneHalf]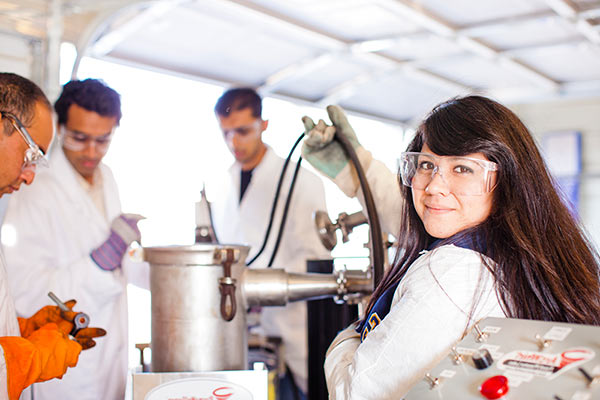 [/oneHalf] [/row] [row] [oneHalf]
How to Apply?
The UC Merced CAMP program identifies students who have:
Experienced educational barriers to their academic progress, or who express a commitment to address the barriers that prevent participation of students from underrepresented groups in graduate academic programs.
Experienced situations or conditions that impacted their advancement or ability to advance in a STEM field (e.g. the absence of a role model in the STEM field, absence of a family member who received a four-year college degree, or graduation from a high school with poor financial or curricular support).
Leadership potential to address the issues of underrepresentation of domestic minorities in the STEM fields.
The potential to gain the personal and multicultural competency skills necessary to address the needs of a diverse State and global community through science and technology.
The following materials are needed to complete the UC Merced CAMP application.
C Merced CAMP application form
Statement of purpose and personal essay, as described in the online application
One letter of recommendation from a faculty member, teaching assistant, academic preceptor, departmental advisor, or program official from a science, engineering or mathematics program
One unofficial transcript from your current institution
[/oneHalf] [oneHalf]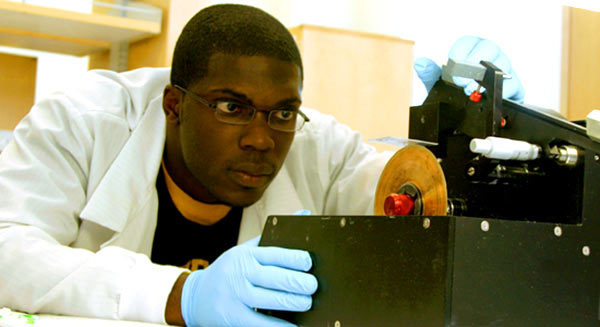 [/oneHalf] [/row] [row] [oneHalf]
Student Research - Travel and Research Funds
Overview:
The California Alliance for Minority Participation (CAMP) Student Research Funds support various scholarly activities of full-time UC Merced students who meet the criteria set by National Science Foundation (NSF) and California Alliance for Minority Participation (CAMP). These funds can be used for materials, laboratory supplies, and travel related to research. These funds are administered by the Graduate Division, are awarded on a case-by-case basis. Proposals are evaluated on the justification of the funds requested, the potential significance for the student's intellectual development, and the appropriateness of the project as it relates to the student's academic plan at UC Merced. In order to be eligible for these funds, you need to fit the NSF ethnicity requirements and be in Science, Technology, Engineering, and Mathematics (STEM) fields and have a minimum of a 3.0 GPA)
NSF Ethnicity Requirements: African American, Chicano/Latino/Hispanic, Native American, and Native Pacific Islander are encouraged to apply.
Request Guidelines:
Applications for research funds require a detailed proposal that includes the following information:
the rationale behind the research and the intended goals of the project
the process or methodology of the research
the background of the student's involvement with the subject
how the proposed project fits into current and future research and/or academic development
the personal benefits of the project
how the project will benefit the University, if applicable
an itemized budget
a letter of support from a sponsoring faculty member
Instructions:
Complete request form in its entirety,
Submit a letter of support from a sponsoring faculty member
Submit your proposal with the information outlined above
E-mail jcisneros@ucmerced.edu or submit request to:
Graduate Division
KL 227
Attention: Jesus Cisneros
You will be notified by e-mail of the results of your request within 7 to 14 business days.
[/oneHalf] [oneHalf]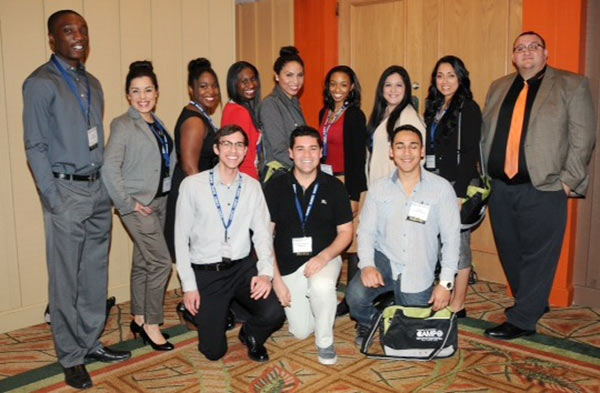 2013 UC Merced NSF CAMP Partcipants
This Opportunity is for UC Merced Students Who Meet the Minimum Eligibility Requirements
NOTE: Application period for 2013 has ended.
[/oneHalf] [/row] [row] [oneHalf]
Contact Information
Jesus Cisneros, Director
Office of Undergraduate Education
University of California, Merced
Kolligian Library, Suite 167
5200 N. Lake Road
Merced, CA 95343
Email: jcisneros@ucmerced.edu
Phone: (209) 228-4248
[/oneHalf] [oneHalf]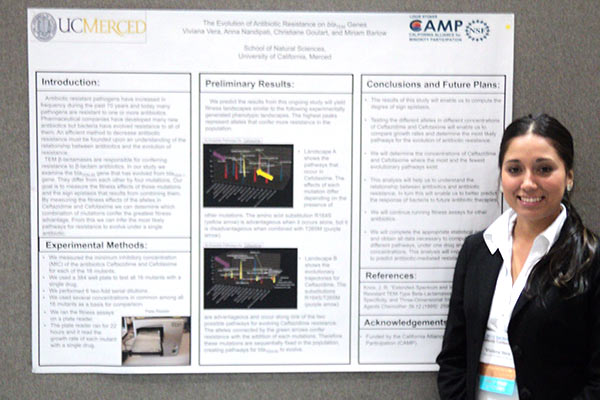 [/oneHalf] [/row]