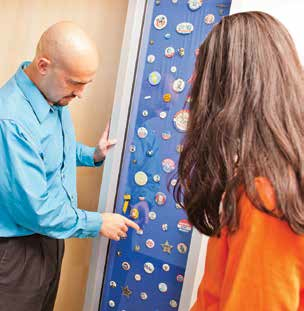 UC Merced's Ph.D. program in Political Science is distinctive in a number of ways. Rather than traditional subfields, our program offers two concentrations for training and research: Political Institutions/Political Economy and Political Cognition & Behavior. This structure encourages interdisciplinary research and our graduate students frequently interact with faculty and researchers from a variety of disciplines during their training. The small size of our program guarantees that students have unparalleled one-on-one faculty mentoring with respect to research, training and professional development.  
A recent study of political science in the University of California system found that UC Merced's political science faculty have the highest average rate of research productivity in the entire UC system. Our faculty regularly publish their cutting-edge research in the very best journals and book presses in the discipline.  
All of our graduate students are offered funding in the form of teaching or research assistantships as well as summer support.
View the Political Science brochure
View the Political Science video
Political Science Policies & Procedures
*M.A. offered only along the way to Ph.D.