Welcome to UC Merced!
Congratulations on your admission to UC Merced. We are excited to welcome you to our graduate student community!
The next step in the admission process is to officially accept your offer and submit your statement of intent to register (SIR).
In order to guarantee any funding offers extended by your graduate program, please 
submit
your SIR by the
April 15, 2023
deadline.
Admitted Student Action ItemsStep 1
: Send any outstanding documents such as official test scores or official copies of transcripts to the Graduate Division. To view outstanding documents on your application checklist, log in to the 
application portal.
If you have questions related to outstanding documents contact the 
Graduate Admissions
 team.
Step 2
: Claim your 
UCMNetID.
Your UCMNetID is the account name associated with you and the first part of your UC Merced email address. To claim your ID, enter the email address or phone number used to create your graduate application. Once you have obtained your UCMNetID, you will need to 
Enroll in 2-Factor Authentication
. You will need your claimed UCMNetID and password to enroll. 
*If you have previously claimed a UCMNetID, you can disregard Step 2.
Watch the
video
below for more information on claiming your UCMNetID.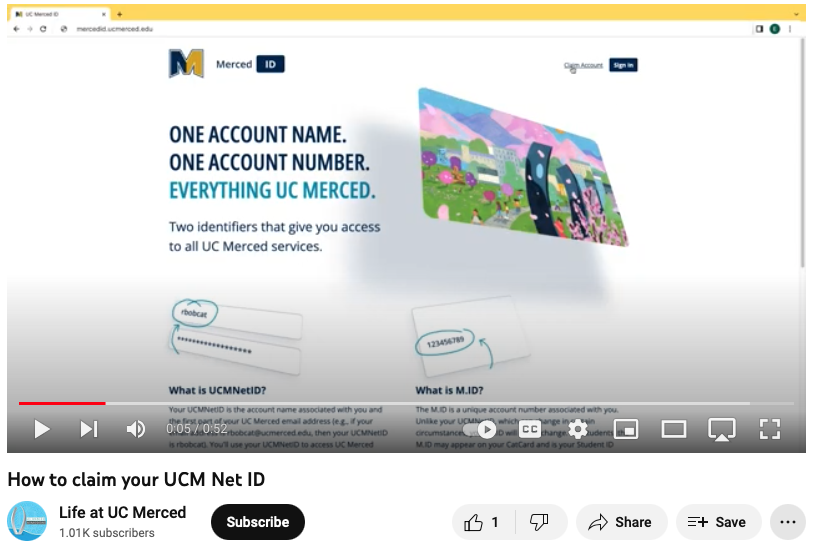 Step 3
: Log in to 
UC Merced Connect
 and click on My Merced. UC Merced Connect is a one-stop shop for campus services and information relevant to the UC Merced community. In UC Merced Connect, you will find additional action items to be completed before arriving on campus and finalizing your matriculation. 
---
Admitted Graduate Student Guide
Our guide for newly admitted graduate students contains next steps, housing, and resources to help you navigate the transition to graduate studies at UC Merced.  Click
here
to view.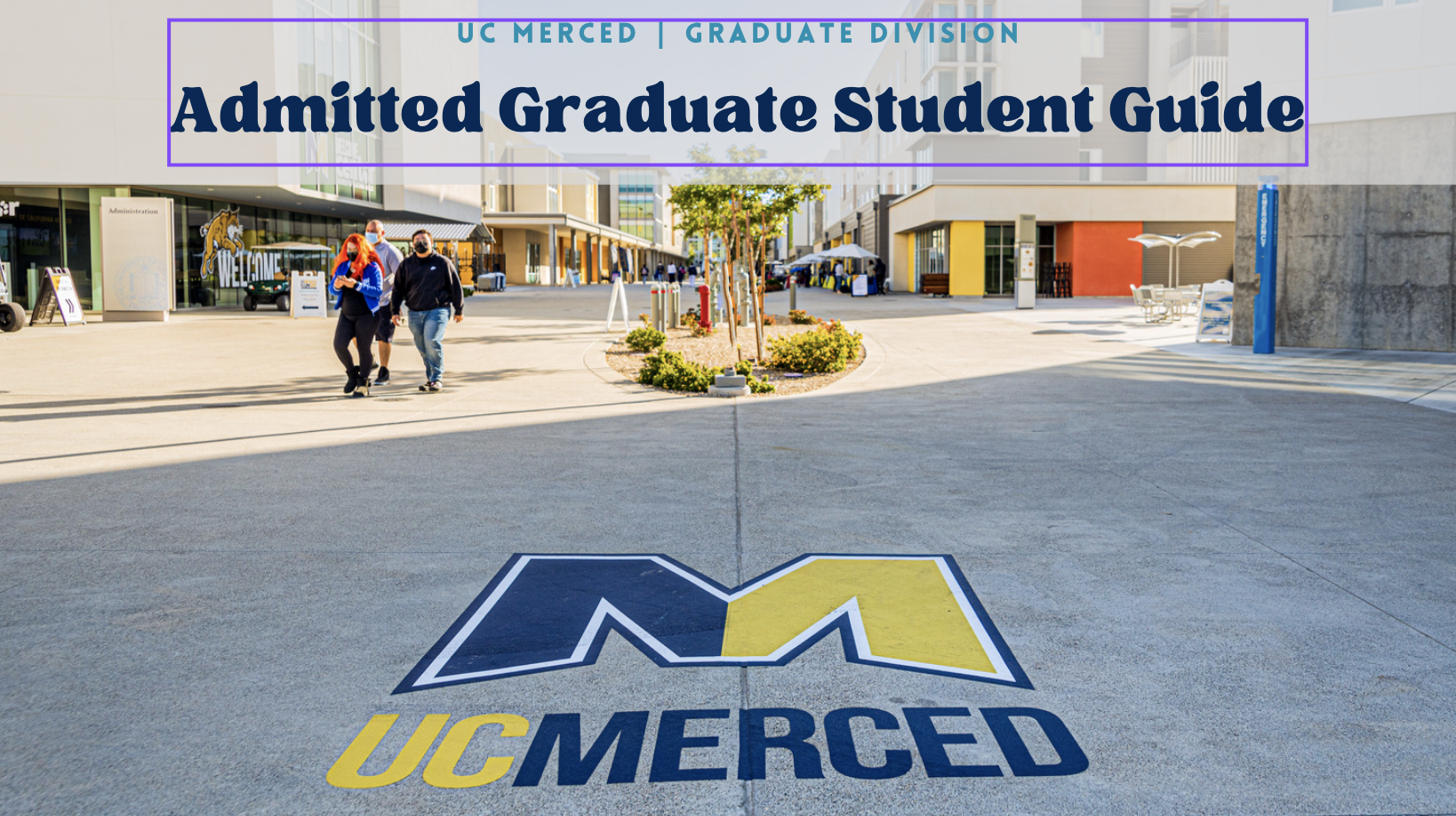 ---
"I'm Admitted, Now What?" Virtual Infomation Sessions
The Graduate Divison and our campus partners hosted various virtual information sessions for admitted students. Watch session recordings and view presentation slides
here
 to learn more about the next steps for admitted students. 
---
Save the Date: Graduate Orientation Week
Graduate Orientation Week
 (GROW) begins August 15, 2023. In-person attendance is mandatory for all incoming graduate students. Visit the GROW
website
to submit your registration!