The following message from Chancellor Dorothy Leland was sent to the campus community today, Dec. 7:
Dear UC Merced Campus Community,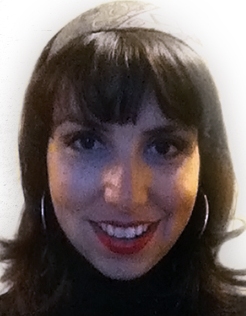 It is with deep sadness and a heavy heart that I write today to inform you that graduate student Jennifer Mendiola has been confirmed as one of the victims who perished in the tragic Oakland warehouse fire last weekend. Our thoughts are with Jennifer's family, friends, loved ones and colleagues during this difficult time.
Colleagues have described Jennifer as a passionate and determined scientist, with an inquisitive mind and a collaborative spirit.  She was a fifth-year health psychology graduate student in the School of Social Sciences, Humanities and Arts, studying factors that influence risk behaviors and poor health, including one's close relationships and emotional experiences.
In the past year, she had two empirical papers published in Preventive Medicine Reports — as first author — and the Journal of Behavioral Medicine. A year ago this month, she co-authored an op-ed in the Los Angeles Times about the risks confronting Latinos who are reluctant to get flu shots. She also was a finalist in the 2015 and 2016 University of California GradSLAM! competitions, and was in the process of finalizing her dissertation proposal for defense in January.
Our campus community has endured the sad loss of too many of our colleagues in the past weeks. But I am heartened by the support and care we show one another as we come together. I remind those who may be struggling during this difficult time that counseling resources are available. Students can contact Counseling and Psychological Services 24 hours a day at 209-228-4266 to speak with a counselor over the phone. Faculty and staff members can access INSIGHT, our employee assistance program.
We will hold a moment of silence on campus for Jennifer at noon on Monday, Dec. 12, by the oak tree in front of the Leo and Dottie Kolligian Library.
Sincerely,
Dorothy Leland
Chancellor