Graduate Division kicked off its second annual GradSLAM! competition with two sets of qualifying rounds on Tuesday, March 1.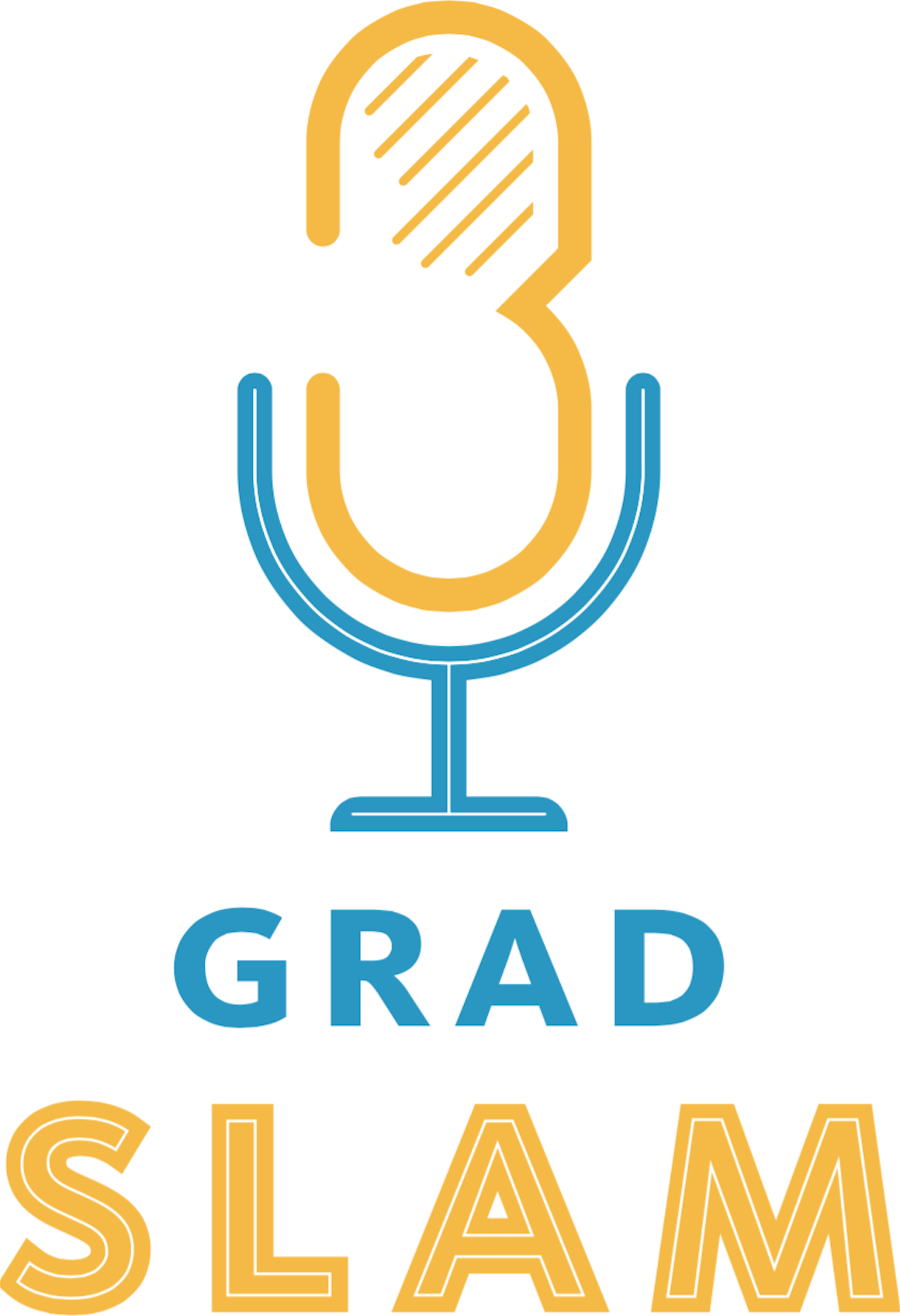 GradSLAM!, a UC system-wide competition, provides graduate students with a forum to explain the methods, results, and significance of their research.
The competition is made extra challenging by its time limitation and its focus on accessibility. Participants have just three minutes to convey the key points of research that has, in most cases, taken them years to complete. They must also use plain language that makes their work understandable to a non-specialty panel of judges.
Organized and emceed by Associate Graduate Dean and professor Chris Kello, the qualifying rounds commanded a nice audience of graduate students, faculty, administrators, and staff as a part of this year's Research Week events.
Participants in this first round of the competition represented nine UC Merced graduate groups. Research topics ranged from the physiology at work behind voters' decisions to a new technique that can measure important cardiac functions.
Vice Chancellor for Student Affairs Charles Nies said he was struck by the quality and the significance of UC Merced graduate student research on display in the competition. "The passion that fuels this work and that compels these students to share it broadly with others is the key ingredient to a successful, engaged — and engaging — research community."
The top ten finalists in the competition, chosen by a panel of faculty judges who scored competitors based on criteria such as clarity of message, delivery, organization of ideas, and intellectual significance, were each awarded a prize of $250.
Those finalists were (organized alphabetically and by graduate group): Joel Heisler from chemistry and chemical biology, Drew Abney and Bodo Winter from cognitive and information sciences, Danielle Bermudez and Daniel Rios from interdisciplinary humanities, Kayla Canelo and Chelsea Coe from political science, Arturo Durazo from psychological sciences, and Yuriana Aguilar and Sabah Ul-Hasan from quantitative and systems biology.
The finalists will next compete in the UC Merced GradSLAM! Finals on April 1 for the title of Campus Champion and a $2,000 grand prize. The Campus Champion will then go on to represent UC Merced in the UC systemwide competition on April 22 in the bay area.
"This competition is important for our graduate students for so many reasons," said Vice Provost and Graduate Dean Marjorie Zatz. "Not only is it a great way to showcase the wonderfully diverse research projects that are ongoing here at UC Merced, but it also provides our students with an excellent forum in which to practice communicating the importance of their research to a broad audience — something that will be critical as they progress in their graduate and postgraduate careers."