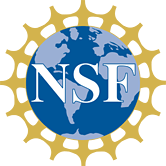 National Science Foundation
INCLUDES 
Conference 2017
---
---
---
---
---
UC Merced NSF INCLUDES Conference 2017 Overview
NSF Award number EEC #1650575
Marjorie S. Zatz, University of California, Merced, PI
Ann Gates, University of Texas El Paso, Co-PI
Deborah Santiago, Excelencia in Education, Co-PI
The theme for the 2017 NSF INCLUDES Conference centered on advancing the collective impact of retention and continuation strategies for Hispanics and other underrepresented minorities in STEM fields.
The INCLUDES conference was held at the Kellogg Conference Center on the campus of Gallaudet University, Washington D.C. The conference began with a reception at the Microsoft Innovation & Policy Center, and concluded the afternoon of March 8th. The participants came from many regions across the U.S.
Key components of the conference included panel discussions and small working groups. Panelists featured renowned scholars, academics, practitioners, and individuals from the public and private sectors who shared their expertise in broadening participation in STEM fields.
Working groups provided an opportunity for conference attendees to share experiences and identify possible strategies in improving student outcomes. All these discussions informed essential design features for collective impact. Discussions addressed the barriers students confront, as well as the conditions under which successful initiatives can be enhanced through cross-sector collaborations and transferred to other contexts.
INCLUDES Conference Panels:
Collective Impact: Lessons Learned
K-12 Pipeline: From Community to Campus
2 Year Institutions: Latino Student Success in STEM
Undergraduate Degrees: Increasing Latino Retention and Completion
Graduate Degrees from Recruitment to Competition for Latinos in STEM
Industry Partnerships: Strategies for Finding a Diverse Workforce
To learn more about the conference and the work of conference participants, click here to see the full conference proceedings.