Graduate Division Interdisciplinary Small Grants Program
---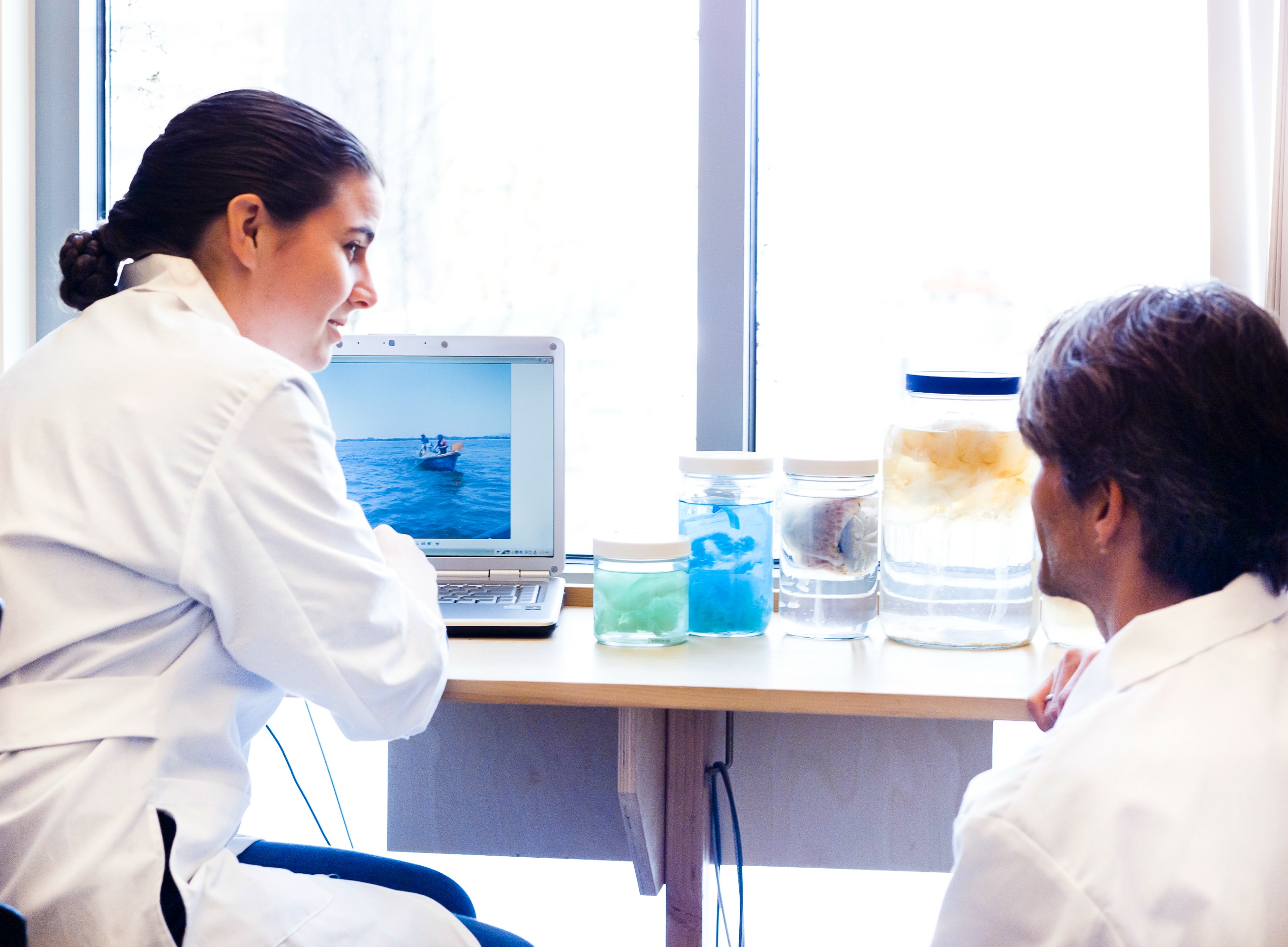 At UC Merced, interdisciplinarity is a pillar of graduate education and a signature element of multiple research projects. To further expand such opportunities, the Graduate Division's Interdisciplinary Small Grants Program provides resources for faculty, postdoctoral researchers, and graduate students to come together in contexts designed to facilitate interdisciplinary conversations and collaborations leading to grant proposals, special issues of journals or edited volumes, and related outcomes. 
It is anticipated that some, though not necessarily all, of these small grants will align with the campus Strategic Academic Focusing Initiatives. While the format is flexible, in most cases, these initiatives will begin as faculty and student-led seminars. The proposal should specify the meeting schedule, format, and initial readings selected by the facilitators. 
NOTE: The Graduate Division will not hold a competition in the Fall 2021 year for the Interdisciplinary Small Grants Program. We are instead continuing the projects that were awarded last year, but delayed due to the pandemic. These awards are described below. We will continue the competition again for Fall 2022.
---
Award Information and Expectations
Awards have an upper limit of $3,000
Anticipated start date for funded proposals is Fall 2022; planning for funded proposals should begin in late spring or summer
Funded proposals should submit a one-page final report at the close of the academic year, summarizing funded activities and outcomes; next steps for the group; and the involvement of graduate students in the project, including student comments to gauge their assessment of the project's contributions to enriching interdisciplinarity at UC Merced
---
Proposal Requirements
See the formal Call for Proposals (no call for Fall 2021).
Proposals should be submitted by faculty as the principal facilitator but may include graduate students as co-facilitators. Proposals should be no more than 2 pages (single-spaced) in length and submitted to Vice Provost and Graduate Dean at graddean@ucmerced.edu.  Proposals should include:
A brief statement of the focus of the group and its intellectual significance
A description of the proposed activities of the group, including meeting plan, schedule, and initial readings or other means of convening the group
Explicit attention to how the proposed focus is interdisciplinary, including the number of graduate groups participating
Statement of intended research/scholarship outcomes
Qualifications of the facilitator or co-facilitators to lead the forum
Please append:
A list of likely seminar participants with identification of (a) whether they are faculty, postdoctoral researchers or graduate students, and (b) their graduate group affiliation(s)
An itemized budget with appropriate justification (download the budget template here). Budget items may include books or reference material; consultants or speaker costs; lunch or other refreshments during meetings, or other miscellaneous costs associated with meetings and consistent with UC Merced policies. 
---
Selection Criteria
The selection committee will make awards based on the following criteria:
the project's potential to advance new insights or lines of inquiry for interdisciplinary research and scholarship
the likelihood of meeting research objectives including a grant proposal, special issue of a journal, etc.
identification of a sufficient number of campus scholars interested in the topic across (at minimum) two graduate groups
clear engagement of graduate students in the project
---
Deadlines
Application Deadline: May 29, 2022
Final Report Deadline: June 30, 2022
---
Academic Year 2020-21 Awardees
Title: Emotions in Society
PIs: UC Merced Project Team: Matt Hibbing - Professor, Political Science; Melissa Baker - Political Science Graduate Student
Summary: 
Our interdisciplinary group will focus on research that addresses how emotions influence the behavior of individuals that can have widespread sweeping effects on society. We have a particular interest in how emotions influence decision-making, trust in public officials (health and political),
misinformation, pandemic response, and the 2020 election.
_______________
Title: CV-Risers: Central Valley Region Interdisciplinary Science Education Research Symposium
PIs: Petra Kranzfelder, - Professor, Molecular & Cellular Biology and Quantitative Systems Biology; Erik Menke - Professor, Chemistry and Chemical Biology; Jourjina Alkhouri, Quantitative Systems Biology Graduate Student; Cristie Donham, Quantitative Systems Biology Graduate Student
Summary:
The goal of this working group is to facilitate interdisciplinary conversations and collaborations between multiple Central Valley institutions by planning and executing the first annual Central Valley Region Interdisciplinary Science Education Research Symposium (CV-RISERS) at University of California (UC) Merced in the Summer of 2021.
_______________
Title: Interdisciplinary Seminar Series: Big Data and Machine Learning
PIs: Sarah Loebman - Professor, Physics; Harish Bhat - Professor, Physics; and Binod Bhattarai, Physics Graduate Student
Summary: 
Wee will create a campus-wide Interdisciplinary Big Data Group that will regularly meet, eat and learn together. This will be enabled by a 10 part lunch-time seminar series centered on a Big Data tool used widely across domains: Machine Learning. This seminar series will highlight novel approaches to Machine Learning in computer science, statistics, engineering and applied mathematics, along with innovative applications in domain science.
* The Graduate Division reserves the right not to make an award in any given year for which a call for applications/nominations has been issued.