Our campus is proud to welcome the growing number of students from all over the world who are choosing to make UC Merced their home away from home.
The Office of International Affairs (OIA) exists to ensure your successful entry to the United States, assist with your adjustment to life on campus and offer support throughout your stay.
More specifically, we are your resource for visa and immigration matters from the time we prepare the documents you need to apply for a student visa to the day you complete your academic program at UC Merced – and, perhaps, even after you graduate.
Two major roles of OIA are to help you remain in legal status and to serve as a liaison with U.S. government agencies concerned with international students. In that capacity, OIA advisors will keep you aware of special rules and regulations that apply to you as international students, and provide you with important information about issues including employment, finances and travel. International students are encouraged to contact OIA with all visa and immigration questions, as well as for assistance or referrals regarding academic, cultural and personal concerns.
"You can see students studying and working together from different cultural backgrounds at UC Merced. I am amazed by the diversity of the cultures and opinions here."
WenJun Ge, Mechanical Engineering and Applied Mechanics
After arriving at UC Merced, all international students are required to check in with an ISSO advisor. Please bring your I-20 or DS-2019 form, passport with visa stamp, I-94 card, and your address and contact information.
You also are strongly encouraged to attend the International Student Orientation that OIA presents at the start of each semester. More details about this program will be sent to you before you arrive on campus. The orientation provides an opportunity for you to learn about the services OIA has to offer, get practical information you will need to maintain your visa status and get comfortable in your new environment, and meet other international students. ISSO wishes you all the very best throughout your experiences as an international student at UC Merced!
For more information please visit http://international.ucmerced.edu/.
[/oneHalf] [oneHalf]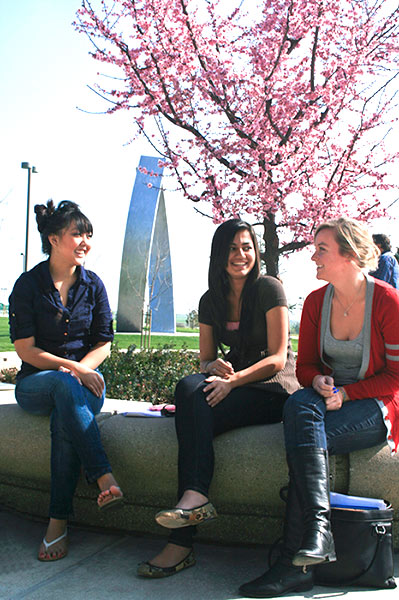 [/oneHalf][/row]