The Graduate Dean's Dissertation Fellowship (GDDF) program (previously the Graduate Dean's Dissertation Year Fellowship) is intended for students in their final semester/term of graduate school who are planning to pursue teaching and research appointments soon after the end of their dissertation semester/term. This award should help enhance the awardees qualifications as candidates for university faculty teaching and research appointments.
---
Eligibility Requirements & Standards
The program is open to all doctoral candidates who are advanced to candidacy at the time of completing their application, and who are one semester/term away from completion of their degree.
All doctoral graduate students are eligible for this award regardless of United States citizenship.
GPA 3.0 or above and enrolled in 12 units during the disbursement of the award.
A student who has previously received funding for completing their dissertation work is ineligible to receive a GDDF.
Preference will be given to applicants who have progressed according to their program's expected time-to-degree.
Award recipients are expected to file their dissertation by the end of the award period.
Fellows who have not filed their dissertations by the end of the award period are NOT eligible for further financial support from the Graduate Division.
Fellows are prohibited from being employed during the award period.
---
Support
Up to five awards will be made each semester/term.
Recipients will receive a fellowship as follows:
Semester/Term
Fellowship
Tuition & Fees
Campus Based Fees
Fall
$2,750/mo for 4-mo
Included
Not Included
Spring
$2,750/mo for 4-mo
Included
Not Included
Late Spring*
$8,250 lump-sum for 3-mo
N/A
N/A
*Late Spring awards will disburse at the end of the spring semester/term to support the student over the months of June, July & August. This award will be considered part of the academic year in which it disburses. This award in combination with any other Late Spring award or form of summer support cannot exceed $14,000.
---
Student Loan Impact
Per federal guidelines, all fellowship and tuition support is taken into consideration when determining student loan eligibility.  If you will receive federal student loans during the same academic year as this award, please note that this award could, and most likely will, reduce your student loan eligibility.
---
Application, Nomination & Review Procedures
Students should only apply for this fellowship in the semester/term directly prior to their final semester/term.
Each graduate group offering a doctoral degree is eligible to nominate at least one Ph.D. student each academic year for a single term (Fall, Spring, or Late Spring) as indicated under the Financial Support section above.  Most graduate groups will receive one award per year, depending on availability of funding. The Graduate Group Chair is responsible for determining the application and/or nomination procedures for their particular group, and the term during which the award will be made.
The Graduate Group Chairs will then submit nominations to gradfunding@ucmerced.edu by the indicated deadline.  Each nomination must include a brief description of the application and/or nomination procedures, a brief statement highlighting the nominee's qualifications for the non-expert reviewer, as well as a clear indication of the award term.
Final award decisions will then be made by the Graduate Dean.  The Graduate Division will then formally notify each awardee.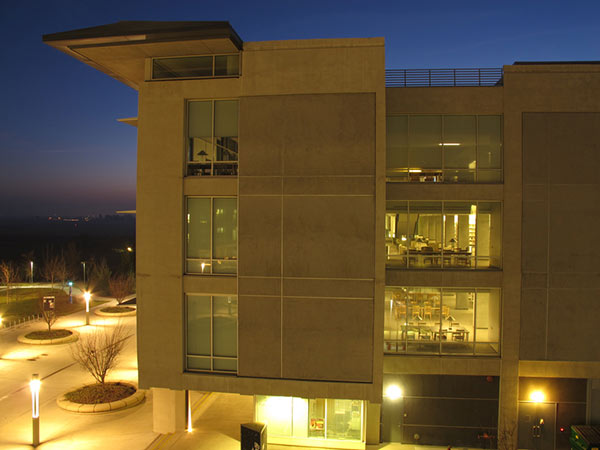 Nomination Deadlines
See the Internal Fellowships page for current deadlines associated with this fellowship.
*Graduate students should speak with their Faculty Advisor and/or Graduate Group Chair regarding their program's nomination process.