UC Merced Graduate Division's second Dissertation Boot Camp — a weeklong intensive writing program for graduate students — successfully wrapped up last week, and participants agreed the experience was an extremely positive one.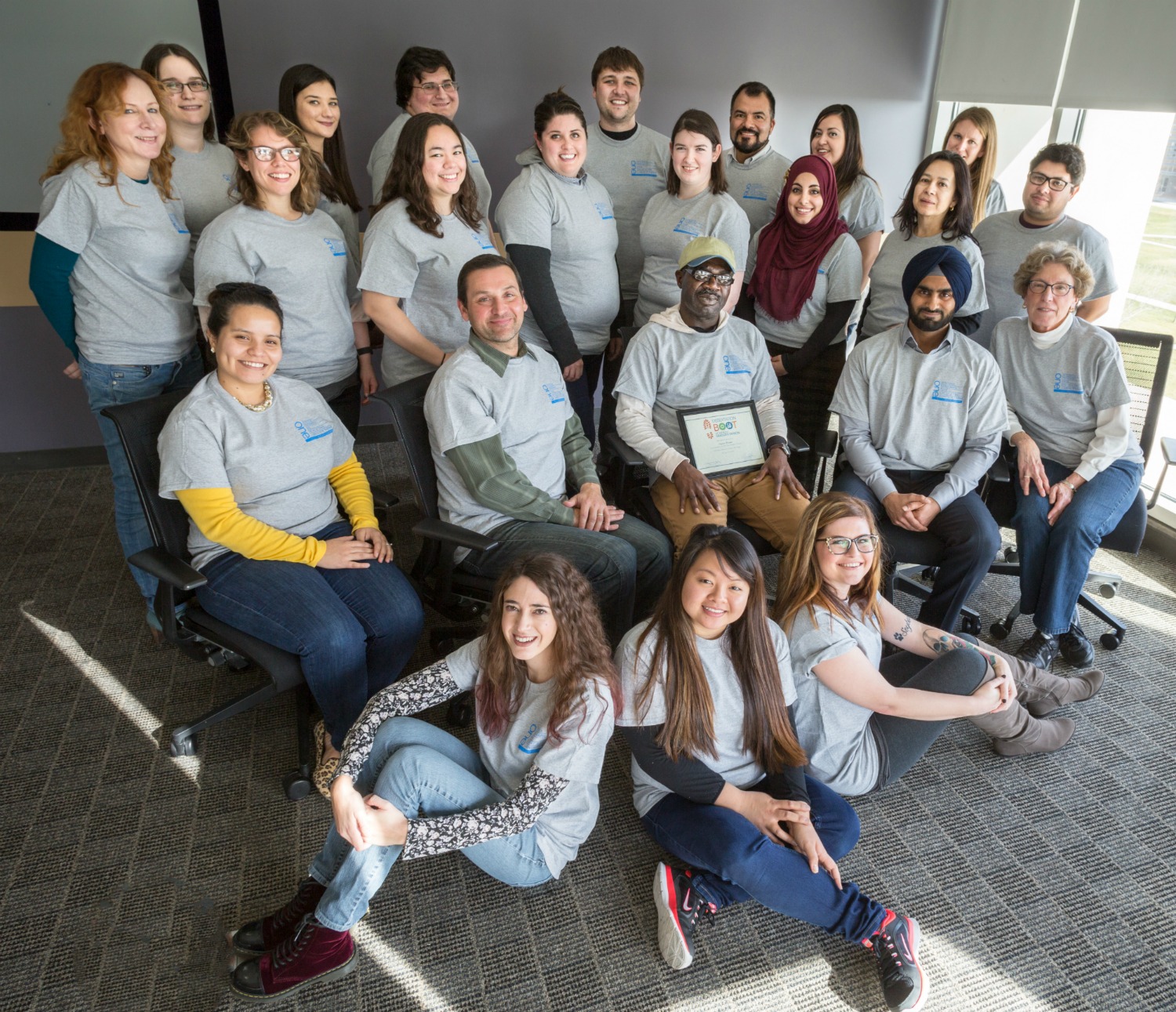 Twenty students from five graduate groups participated after completing applications and committing to attend and to work on their projects for a full work week.
During the week, participants took advantage of dedicated quiet writing space, one-on-one editing assistance, daily productivity workshops and more.
Graduate students are constantly juggling demands on their time, such as coursework, teaching, lab work, research and personal commitments. Writing for their own projects sometimes take a backseat to other tasks with more immediate deadlines.
Boot Camp helps jumpstart student writing projects and teaches and reinforces good writing habits so they can make progress toward their desired degrees.
"This has been a phenomenally productive week, and I've really enjoyed working with this group of students," said Associate Dean Chris Kello, a professor and Boot Camp facilitator. "As a group, we're able to set goals in the morning and circle back around at the end of the day, when many of the students have achieved their objectives. It's a great feeling for them and a fantastic way to start the year."
Cognitive and information sciences student Trish Lichtenstein completed her dissertation proposal during the inaugural June 2015 Boot Camp, and applied to the program again this winter as a way to reinvigorate the good writing habits she established during the first session. She's working on the second chapter of her dissertation, and hopes to finish the project this summer.
"Boot Camp has helped me to get into a mental space where I just focus on writing," Lichtenstein said. "The program has had lasting effects on my ability to be productive, particularly in the commitment to writing for a set period of time every day."
The program was designed for dissertation writing, but students are welcome to apply as they are working on other writing projects, such as dissertation proposals, qualifying exam papers, articles or book chapters, and fellowship applications.
Ruben Castenada, a psychological sciences student, completed his dissertation proposal during Boot Camp and said the experience was extraordinarily beneficial.
"I found that having a strict writing period and a cohort in similar situations was quite helpful to keeping me on track and meeting my goals," Castenada said.
In total, Boot Camp participants wrote more than 46,000 words (about 184 pages) and revised nearly 180 pages worth of work over the course of the week.
Many students said this was far more writing than they would have managed to produce if working on their own. In a self-report survey, participants unequivocally agreed they would recommend the program to other UC Merced graduate students.
Student demand for this professional development opportunity — along with many others that Graduate Division offers under the heading of Graduate Enrichment and Advancement Resources and Services (GEARS) — has been high. Graduate Division plans to offer another Boot Camp over the summer.
"Boot Camp is a powerful experience that helps participants establish and maintain the productive writing habits that are so crucial to their success," Vice Provost and Graduate Dean Marjorie Zatz said. "Supporting and facilitating our students' work over the course of a single week may seem like a small thing, but it can have a huge impact on their overall productivity, both during their graduate work and later in their careers."