Research is one of the cornerstones of the University of California and responsible for such advances in human health care, energy production and computer technology. Students who engage in research early on in their educational careers are poised to gain the in-depth knowledge needed to succeed in graduate programs, professional schools or the high-tech job market directly.
As part of UC Merced's mission to foster academic excellence and promote diversity, the Graduate Division has developed this page to provide students with resources related to research opportunities and graduate-preparation programs.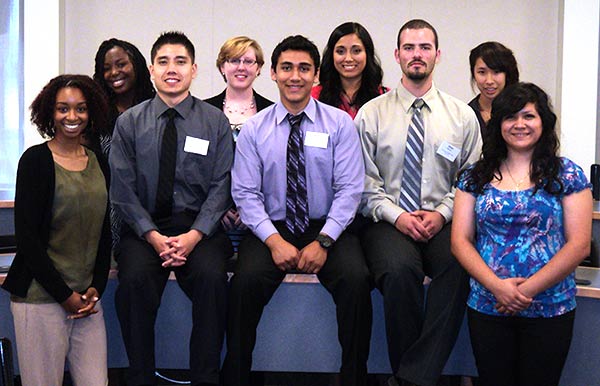 Summer 2012 UC LEADS and CAMP Research Scholars
Take a moment to explore these research opportunities and learn how you can become involved:
The opportunities exist for students meeting minimum eligibility requirements.