What is GradSLAM!?
We already know that you are working hard to find answers to the world's most important and pressing research questions. But can you distill your research into the key 'sound bites' that will be necessary to convey its importance, usefulness, and timeliness to others outside your field — like faculty hiring committees, professionals, administrators, lawmakers, co-workers, friends…even your parents?
GradSLAM! is a UC systemwide competition that provides you with a forum to explain the methods, results, and significance of your research via a three-minute presentation to a non-specialty audience and panel of judges.
As a participant, you will be challenged to practice and perfect your answer to the inevitable question, "What is your research about?" Along the way, you will improve your presentation and PowerPoint skills, learn more about the research your fellow graduate students are doing here at UC Merced, and compete for some great prizes.
---
2019 GradSLAM! Schedule
January 23, 2019 - GradSLAM! Information Session
February - GradSLAM! Effective Visual Presentations Workshop 
February - GradSLAM! Effective Oral Presentations Workshop with Playhouse Merced 
February 27, 2019 - Registration Deadline by 5:00pm
March 10, 2019 - Qualifying Round Powerpoint Presentations due to Graduate Division by midnight (12:00am)
March 14, 2019 - GradSLAM! Qualifying Rounds 
April 8, 2019 - Final Round Powerpoint Presentations due to Graduate Division by 10 a.m.
April 11, 2019 - GradSLAM! Campus Final Round
May 10, 2019 - GradSLAM! UCOP Finals -  SF, see the main UC Grad Slam website. 
---
Congratulations to our 2018 GradSLAM! Finalists!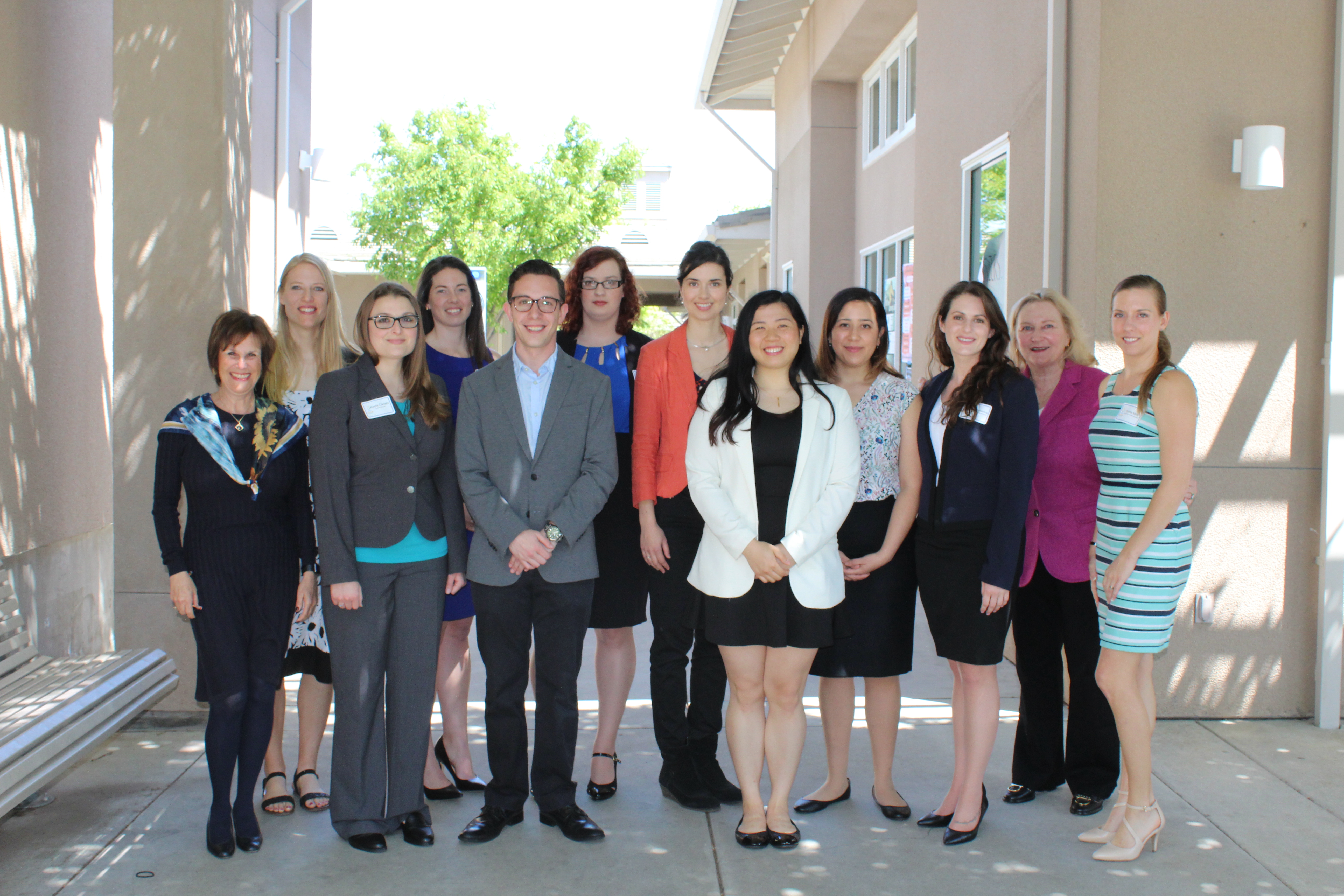 Here are our top ten GradSLAM! Finalists (listed alphabetically by last name)
Kayla Canelo, Political Sciences
Carissa Dunn, Quantitative and Systems Biology
Craig Ennis, Quantitative and Systems Biology
Stefanie Helmrich, Environmental Systems
Christine Hoffman, Applied Mathematics
Michelle Len, Mechanical Engineering
Andrea Lopez, Public Health
Portia Mira, Quantitative and Systems Biology
Genevieve Mullins, Quantitative and Systems Biology
Kristen Valentine, Quantitative and Systems Biology
Dean Zatz, Associate Dean Kello, and the Graduate Division staff would like to congratulate the finalists and all the GradSLAM! participants. Communicating your research in three minutes is not easy, and we know that preparing for the competition takes lot of time and effort. We are proud of all the contestants!
---
---
Prizes
More than a competition,GradSLAM! is a celebration of the accomplishments of our graduate students. The top ten qualifiers receive $250*, the opportunity to attend a luncheon with Vice Provost and Dean of Graduate Education Marjorie Zatz, and one-on-one coaching with speaking professionals.
The first place winner of the GradSLAM! Finals will receive $5,000* and the honor of representing UC Merced at the University of California systemwide Grad Slam competition in late April. The second place winner will receive $,1500* and the third place winner will receive $500*.
---
GradSLAM! Rules
Your presentations should be saved in PowerPoint (PPT) format. All presentations must be saved as "firstname_lastname_GradSlam" and emailed to gradresources@ucmerced.edu by (enter date). Note that presentation materials are optional but strongly encouraged.
You may only use PowerPoint slides (no Prezi or other presentation formats). You may have a maximum of 4 slides total: (1) Title Slide with your name, graduate program, and the title of your presentation, and (3) Presentation Slides.
All work on the slides must be original to the student and cannot be generated by a professional (or anyone else).
No slide transitions, animations or 'movement' of any descriptions are allowed.
Embedded audio and video clips within your Powerpoint slides are permitted and those files may be animated (may be subject to prior approval from Graduate Division).
Props such as costumes, musical instruments, laboratory equipment, etc. are permitted with prior approval from Graduate Division. Any props should require minimal set-up and not produce a mess.
Presentations are to be spoken word (e.g. no poems, raps or songs).
Presentations must be conducted from the stage.
The whole presentation must be limited to 3 minutes. Any presenter exceeding the 3-minute mark will lose points for going past the allotted time. 
The presentation time will commence from the moment the presenter starts talking and/or making sounds or movements that are clearly part of the presentation. There will be no sound to alert the speaker or the audience when 3 minutes is up, but the timekeeper's clock will be clearly visible to each competitor during their presentation and they will be able to check their remaining time or see that they are going over time via that clock.
The research being presented must be related to your own graduate research at UC Merced.
Students invited to participate in the UC Merced final round or the system wide final competition must present on the same subject matter. 
Graduate Division runs 'Grad Slam on the Road' events to increase awareness about UC Merced research, to reach out to potential donors or donor groups interested in supporting graduate education, and to help students network with industry professionals interested in their work. Finalists will be asked to volunteer for one or more of these events during the year following the competition (if schedules permit).
The decision of the panel of judges is final. In the event of a tie, there will be a tiebreaker vote by competition officials.
---
Past Winners
Check out some of our past winners and their videos. 
---
Presentation Examples
---
Helpful Resources
More Presentation Resources are available here (scroll down).
*All prizes are awarded in the form of a one-time fellowship after the completion of the competition.